Maintenance and Utilities
at Red Pine
Please utilize this page to submit a maintenance request, contact our recommended vendors, and review our remodel procedures.
Please utilize this contact form to send a request to our maintenance team. You may also fill out our Maintenance Request Form and email it to [email protected]
Any remodels must be approved by Red Pine. Necessary permits must be acquired before work begins. Said permits must be posted in a front window and provided to Red Pine. All contractors must be licensed and insured. See "Approved Utilities" (below) for more details. If you have any questions, please Contact Us.
Electricity
Rocky Mtn Power: 877-508-5088
Natural Gas
Dominion Energy: 800-767-1689
Water
Mountain Regional: 435-940-1916
Cable/Internet
Comcast/Xfinity 24/7 Bulk Support: 855-307-4896
Recommended Vendors
for Red Pine
Plumbing
Zen Zoe, Troy and Annette, 435-655-1900
Hot Rod and Yox, 435-649-4759
VR Plumbing, 435-645-8808
General Contractor
Mike Stecki, 435-640-1126
Renovate Park City, Paul, 435-729-0241
Electric
Behr Mountain Electric, 435-647-0663
Salmon Electric, Sean Salmon, 801-910-7207
Water
Community Water Emergency, 435-649-7324
Snow Removal
Eric Berg, 435-659-6095
Amigo (sidewalks only), 435-615-0313
Exterior Painting
Final Touch Painting, Kirk, 970-485-1551
Drywall
Bob Stokes, 801-688-0609
PatchMaster, 801-895-0080
Pest Control
Beeline Pest, 801-544-9200
Glass Replacement
Bountiful Glass, 801-377-4355
Window Cleaning
Eckland Window Cleaning, 435-640-0167
Sundance Window Cleaning, 435-631-9797
Window Replacement
USI, Rusty Carson, 801-487-8807
Window Screens
Screen Mobile, Lisa (Office), 801-975-7007
Decks
Bill and Doug Wark, 516-361-2518
Chimneys
Mad Hatter, Larry Mears, 435-649-7129
HVAC
Premier Strand Heating and Air, Roger Strand, 435-640-7824
Just Right Heating and Cooling, 801-923-7869
Appliances
Heber Appliance (washer/dryer), Derrick Hendrickson, 435-315-3306, 435-654-4623 x 107, [email protected]
This list is provided as a courtesy to Red Pine Homeowners. Although all of the listed vendors have provided services to Red Pine and individual homeowners, the fairness of prices or quality of services are in no way warranted by management or the Red Pine Homeowner's Associations.
Summit County Sheriff: 435-615-3500. Feel free to contact the local sheriff's office for non-emergencies, such as noise disturbances (quiet hours are 10PM-7AM. For emergencies, please call 911.
Remodel Procedures
for Red Pine
Remodel Requirements
Electrical, Plumbing, and Structural Work
If you plan on working with electrical or plumbing in your unit, proper HOA approval, licensure, insurance, and permits are required. Anything that alters the structure of the building, the exterior of the building, and/or requires permits must be approved by the HOA prior to work.
Flooring
If you wish to replace any flooring in your, you must properly soundproof as per Red Pine requirements. "Quiet Walk" is the minimum requirement for soundproofing floors.
Doors and Windows
Doors and windows must match the current style and color scheme of the community. They must also be installed according to HOA guidelines. Keep scrolling for more details.
Approval Process
Any remodels must be approved by Red Pine's Property Management Team on behalf of the HOA. Necessary permits must be acquired and posted before work begins. All contractors must be licensed and insured. You may use the above form to contact the Maintenance Team to begin the approval process.
If you have any questions or are unsure whether the work you wish to do requires permits and approval, please Contact Us.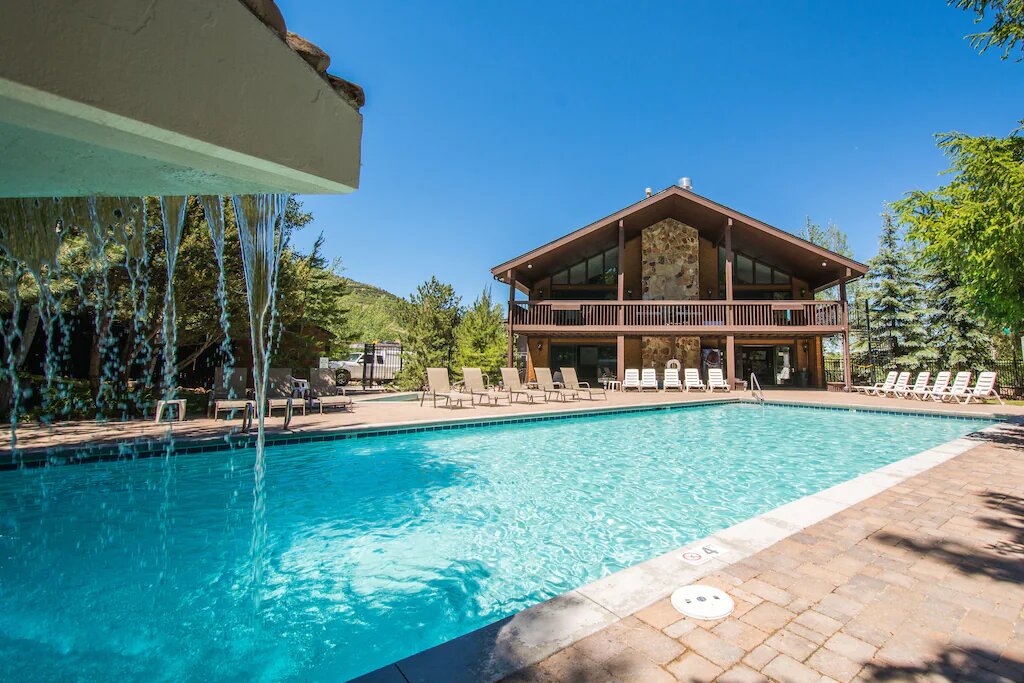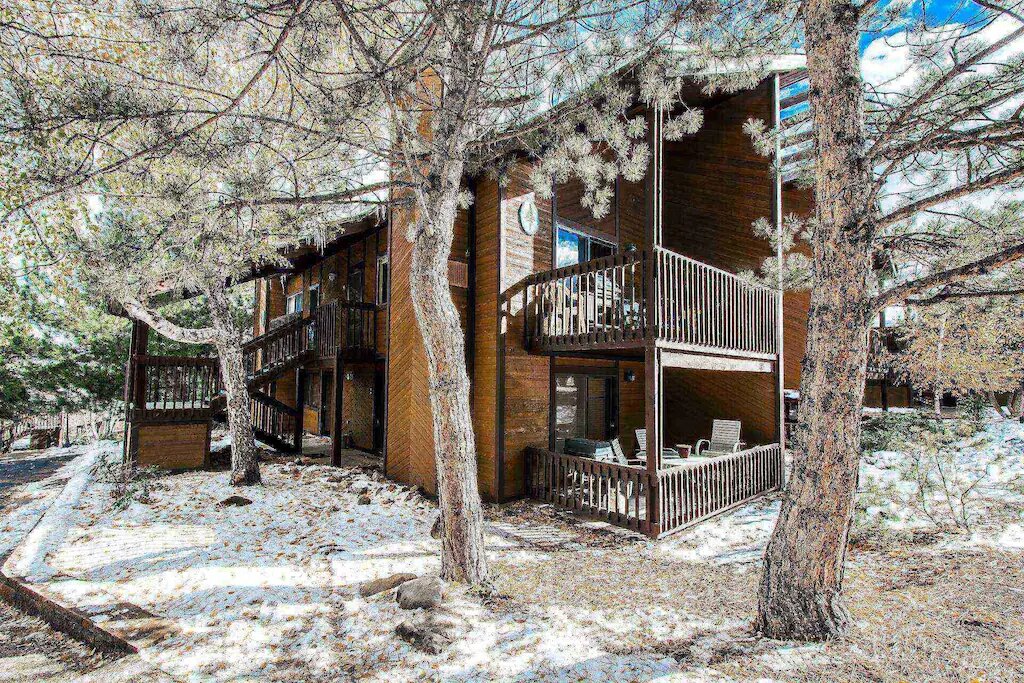 Chalet Toilet Information
All Chalet units shall have low-flow toilets installed at all locations within their respective units. This rule is enforced by fines as of July 2, 2018. No wipes, diapers, or non-disintegrating items are to be flushed. Please throw such items in the refuse.
For more information, please see the attached Chalet Rules for Toilets, Washers, and Dryers.
Chalet Washer and Dryer Information
All washing machines must have a "high efficiency" designation. High efficiency means lower water usage. GE, Whirlpool, Bosch, and Asko make the compact, high-efficiency front-loading washers.
All dryers must be ventless, self-condensing, and electric units in order to meet the county provision. These types of units do not cause mold. The LG and Bosch units are small compact units, while the Whirlpool is a full-size unit. All of these units are 240 volt dryers and are stackable.
For more information, please see the attached Chalet Rules for Toilets, Washers, and Dryers.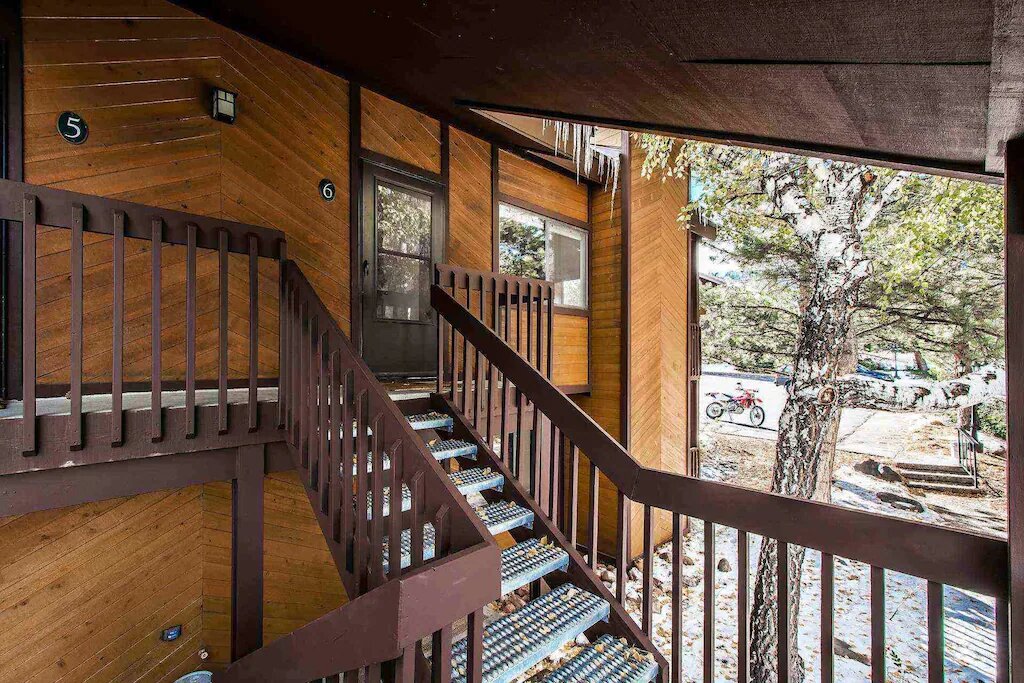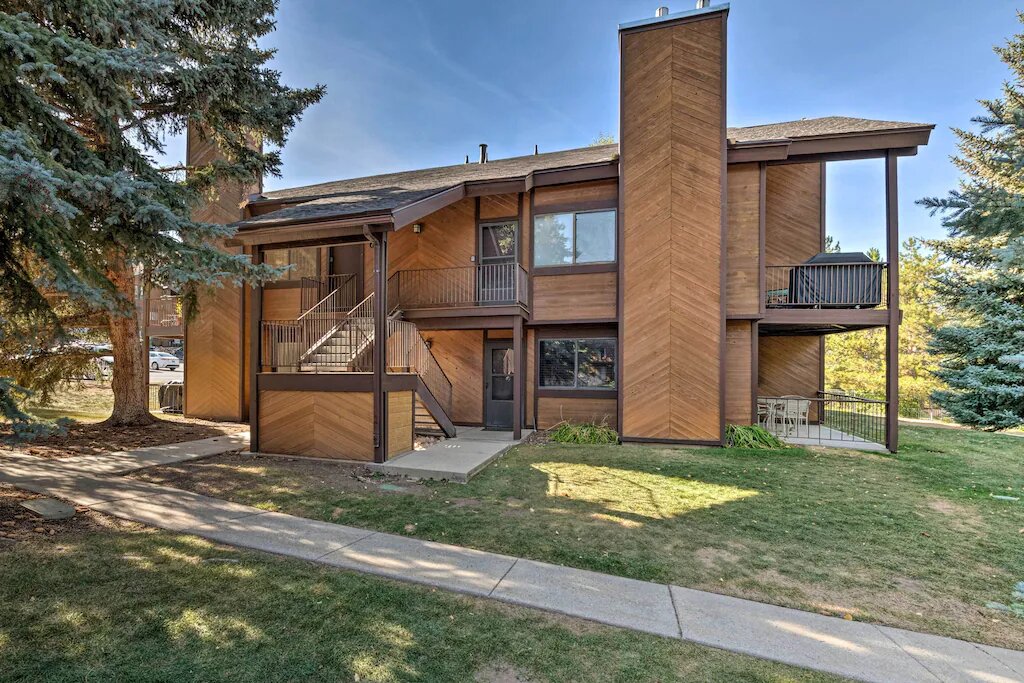 Instructions For Utility Installation
If you are interested in installing an approved washer and dryer, please follow these instructions:
Select a unit from our approved models
Find a contractor (see below or refer to our vendors list for recommended contacts)
Connect the contractor with Ptarmigan's maintenance team for placement, piping, etc.
Obtain a permit from the county
Work with the county to conduct an electrical inspection
Schedule a final inspection with Ptarmigan
Feel free to contact Red Pine if you would like us to connect you with owners who have installed washer/dryers in their units.
Recommended vendors:
Paul from Renovate Park City: 435-729-0241
Derrick from Heber Appliance: 435-315-3306, 435-654-4623 x 107,

[email protected]
Approval must be given by the HOA prior to installing air conditioning. Please contact [email protected] to begin a discussion on A/C.
A comprehensive installation plan, including photos/diagrams showing condenser and line placement, must be provided to receive final approval.
All A/C units for Chalets and Townhomes must be split units that are 58 decibels or below. Condensers must be placed on the deck. All lines must go directly into the unit (no exterior cabling).
Some recommended brands include:
Mitsubishi
Daikin
Fujitsu
Frigidaire
For more information about A/C, you may contact Just Right Heating & Cooling at 801-923-7869 or refer to their website: justrightair.com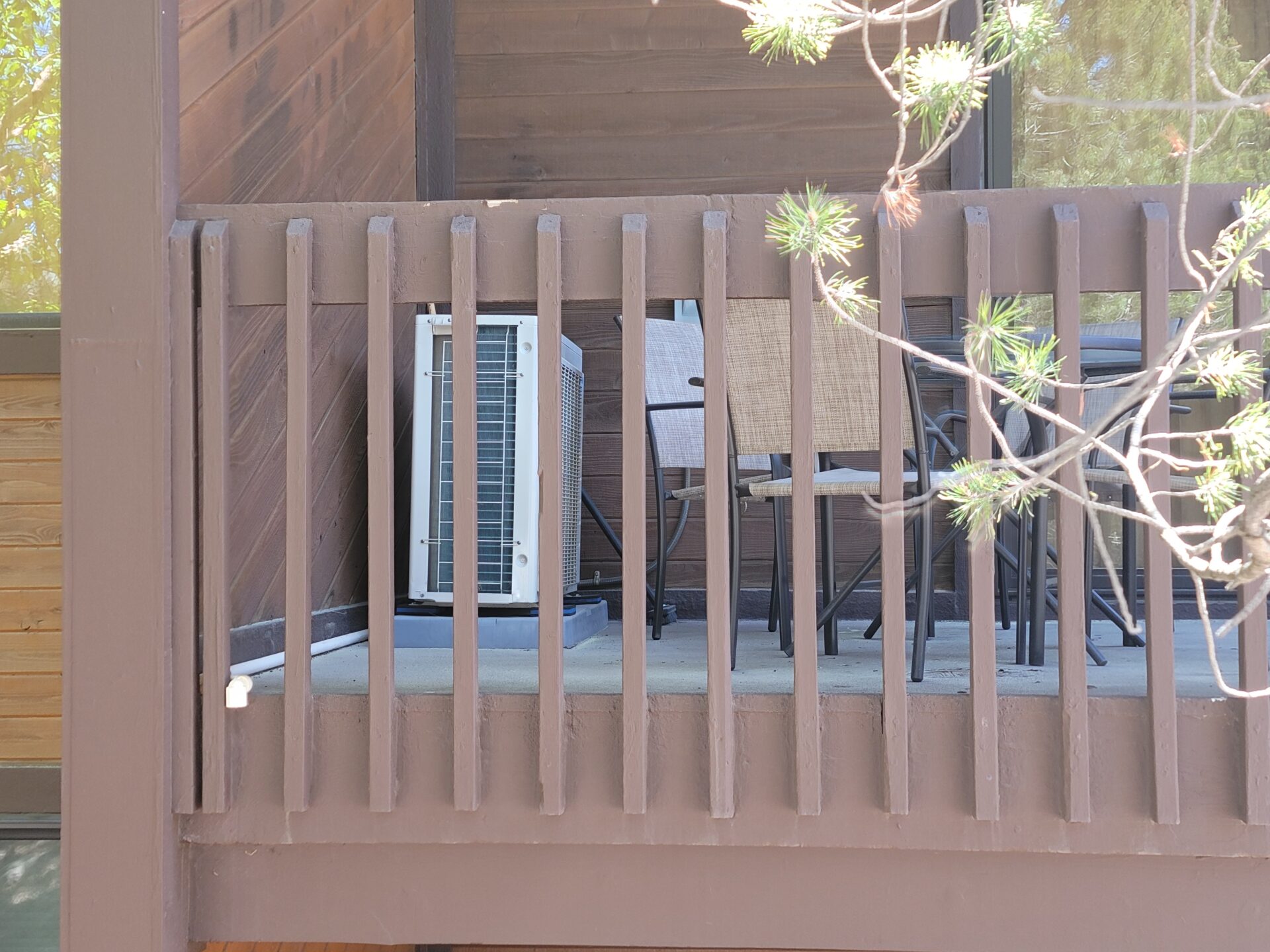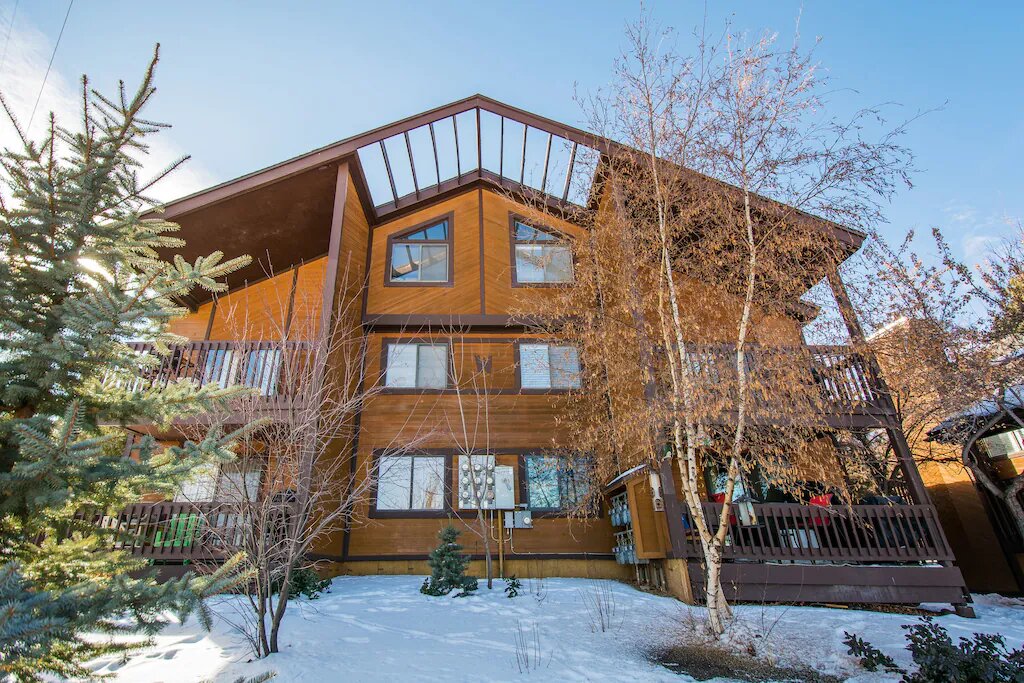 The Red Pine Chalet HOA recommends removing any garbage disposals and installing p-traps in order to eliminate inappropriate items getting caught in our plumbing. The HOA is willing to complete this removal and replacement for free! If you are interested in this service, please submit a maintenance request above including your name, unit number, and contact information, or send an email to [email protected]
Chalet Front Doors:
A primed smooth steel Jeld-Wen exterior door can be ordered from Home Depot. Door dimensions are 36" x 80".
For further assistance with doors, please contact us at [email protected]
Townhome Front Doors:
The Townhome Board has chosen a new approved style for front doors. Here are two options for purchasing and installing a new front door:
The preferred contractor for front doors is Hank Berry of Brookside Buildings: 801-430-0493 (prefers text), [email protected].
Brookside Door Model: Masonite/Plaspro fiberglass door with square sticking. Pre-hung with brickmold and deadbolt bore.
Doors can also be purchased from C&M Doors: 385-259-0296, [email protected]
C&M Door Model: #S1100. Door dimensions are 36" x 80".
The approved color for Townhome front doors is Caviar by Sherwin Williams (SW 6990) in Satin finish.
Chalet and Townhome Storm Doors:
The approved storm doors for Red Pine consist of Anderson #2500 or #3000. These can be purchased from Home Depot or another company of your choice. Please see the attached documents for 2500-series and 3000-series storm door options.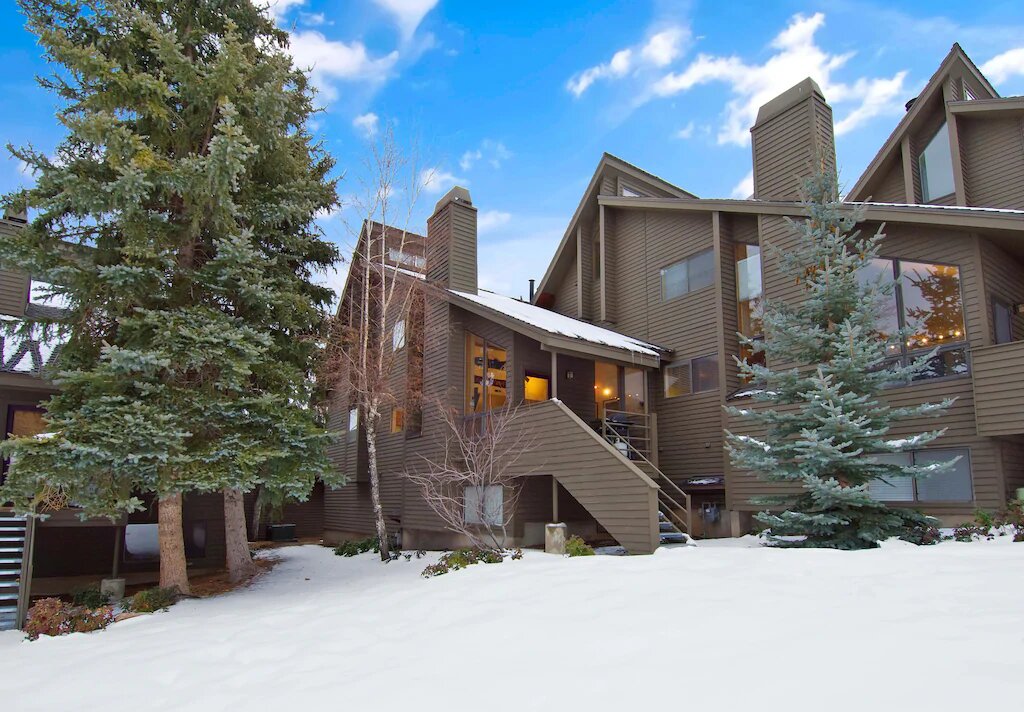 Windows, Sliding Doors, and Screens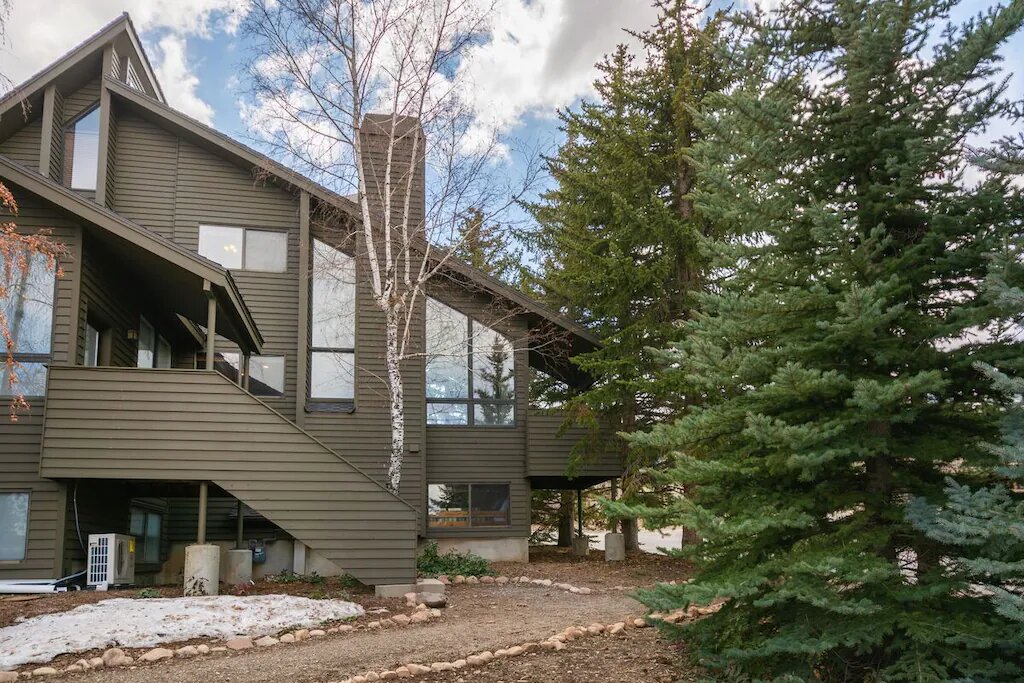 Before replacing windows, please contact us at [email protected].
The proper way to install a window to meet the HOA guidelines is as follows:
The window frame must be the same color as original (or as close as possible brown or brushed bronze).
Window must open the same direction.
Window must come with a nailing flange that is attached to window which is attached to sheathing.
The window must be nailed into the frame.
Take trim off side of building.
Cut siding back so can take existing window and flange off.
Install ice and water shield.
Reinstall siding and trim.
Sliding doors must also be installed as per HOA guidelines. Contact Ptarmigan for approval.
Please contact Lisa at Screen Mobile for more information about window screens and screen doors: 801-975-7007.
For Townhome Owners interested in installing an exterior storage unit, approval through Ptarmigan is required. Please contact Ptarmigan for more information at [email protected].