Rules and Regulations for
Our Community Members
To ensure that all residents have a relaxing and enjoyable stay, certain standards shall be maintained. All members of our community must comply with the following rules and regulations: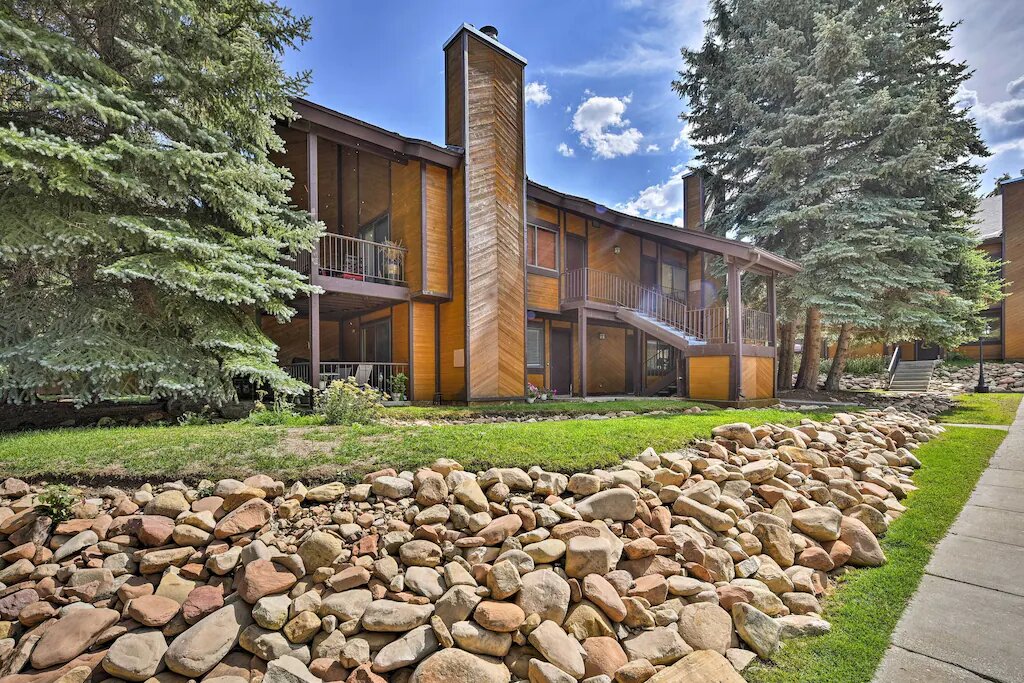 The Red Pine Community complies with the Utah Clean Air Act. All types of smoking are prohibited in all units and recreational areas. Smoking must only occur at least 25-feet away from any buildings.
Please be guided by the following rules when using our tennis facilities:
Proper footwear is required on the court. Street shoes, flip flops, or black soled shoes that are not made for tennis are not allowed. Failure to observe this rule will result in fines and/or loss of privileges.
Tennis courts are for tennis only, no other activities are permitted. No skateboards, bikes, roller blades, etc.
No glass or food is allowed on the courts.
When players are waiting, play is limited to one hour.
Tennis attire is recommended for all guests using the courts.
Please observe all tennis etiquette during play.
No smoking on or near the courts.
For early birds and off-season entry, a combination lock on the upper south gate is available. Please make sure the gate is locked while you play and when you are finished. For security purposes, the combination changes periodically.
Please call (435) 645-8300 for the code. During the summer hours of operation, a pass and check-in at the front desk are required.
It is our rule that pets of any kind are prohibited in the Red Pine community. Any owner or guest caught violating this rule will be assessed an immediate $100 fine for each offense. These fines will be added to the monthly maintenance fee and will continue until the board is assured that the animal(s) is no longer on-premises. Any unleashed dogs will be immediately turned over to animal control without notice.
A Service Animal is defined as an animal that has been individually trained to do work or perform tasks for an individual with a disability.
Service Animals are permitted at Red Pine. Service Animal Owners must sign and return the Red Pine Animal Policy Form and answer the following two questions for our records:
Is the animal a service animal required because of a disability?
What specific work or task has the animal been trained to perform?
Emotional Support Animals
An Emotional Support Animal (ESA) is defined as an animal which provides therapeutic benefit to a person with a mental health or psychiatric disability or for other health reasons.
Emotional Support Animals are only permitted for long-term rentals (30 days or longer) or for full-time residents or owners. ESA's are NOT permitted for short-term/nightly rentals.
More information about ESA requirements can be found in the Red Pine Animal Policy Form. 
ESA Owners must provide all documentation in our Checklist of Required ESA Paperwork. This includes a completed copy of the Red Pine Emotional Support Animal Registration Form.
Household trash and refuse are to be deposited inside the large trash bins. Any person observed placing trash in any other area will be fined. Please be courteous and place all trash inside the dumpsters. If a dumpster is full, do not place garbage in or around the dumpster area, please utilize other dumpsters on site.
No furniture, appliances, or construction waste allowed in or around the dumpsters. Violators will be fined.
Fireplaces ashes are to be placed in the ashcans by the dumpsters.
Absolutely no construction waste is allowed in dumpsters. Please inform your contractor that all leftover materials must be hauled off the premises. The landfill will not take any type of building or remodeling materials. Owners will pay for dumpsters to be hauled to an appointed landfill should this occur.
Recycling is available at the Clubhouse. There is a large green dumpster for paper, folded carboard, plastic, and aluminum. Glass recycling should be kept separate and placed in the two grey 64-gallon bins to the right of the larger dumpsters. 
Decks, Patios, and Carports
Patios, decks, balconies, and carports are classified as a "limited common element." The association has the right to limit what can be done with these areas. No storage of any kind is allowed.
Please click through all 10 tabs for detailed rules.
The following are the only items allowed on decks, patios, and balconies:
Outdoor furniture (such as patio tables and chairs made for the outdoors)
Cut firewood
Neatly stacked bikes
Propane barbeque - must be located in the farthest corner from the building
One propane tank (all additional tanks must be kept inside)
All items must be kept in a neat and orderly fashion.
All charcoal barbeques and grills, space heaters, and any other items which produce heat or flames will be removed without notice for insurance and safety purposes. 
Nothing shall be attached to the exterior of the buildings, including thermometers, bird feeders, chimes, banners, signs, or satellites.
No clothing, towels, rugs, shades, signs, or awnings shall be on any exposed area of the patios, decks, or carports. Any inside blinds, drapes, or other window coverings must show as beige or white from the outside. No gas line or a vent of any kind shall be attached to the outside of any building without prior written management approval. Improvements done without approval will be removed at the owner's expense.
For the Townhomes, a certain type of bench may be placed in the carport area. Please see the following photo of the bench that was approved in 2016 from a local furniture store called Right at Home.
If you are interested in putting a bench in your carport, please send a photo of your proposed bench to the HOA so we can confirm it is similar enough to the approved model.
No loud noise or music that disturbs the "quiet enjoyment" of residents is allowed at any time. Quiet hours are strictly enforced after 10 PM.
No trash is to be left anywhere on the exterior of the units, garbage bags included.
Any items including bikes, toys, tools, etc. left on any sidewalks, lawns, parking lots, or other common areas will be disposed of without notice.
No smoking on decks or within 25 feet of the area.
If it becomes necessary for the HOA to perform deck repairs or replacement that necessitates the removal of an A/C unit, the owner is responsible for the removal of the compressor, as well as the reinstallation of the compressor after construction is completed.
Please see the following attachment for the Chalet Holiday Light Rule. Holiday lights are only permitted between Thanksgiving and January 15th, and lights must be turned off by 11:00 p.m. each night. See attachment for full details.
Guidelines for long-term rentals are based on the International Occupancy Code.
For one-bedroom units, the maximum number of people for 30 days or greater is two. Loft units have a maximum capacity of four for rentals of 30 days or greater.
All long-term leases are required to be on file with the Red Pine management company.
Guidelines for short-term rentals are no more than 8 people in loft units and no more than 4 people in one-bedroom units.
If an owner opts to rent a Townhouse unit long-term (30 days or more), there is a six people and two vehicles limit.
All long-term leases are required to be on file with the Red Pine management company.
Guidelines for short-term rentals are no more than 10 people per Townhome.
Chalet Toilet, Washer, and Dryer Rules
All Chalet units shall have low-flow toilets installed at all locations within their respective units. This rule will be enforced by fines beginning July 2, 2018. No wipes, diapers, or non-disintegrating items are to be flushed. Please throw such items in the refuse.
All washing machines must have a "high efficiency" designation, meaning low water usage.
All dryers must be ventless, self-condensing, and electric units in order to meet the county provision and avoid mold.
For more information, please see the attached Chalet Rules for Toilets, Washers, and Dryers as well as our Maintenance page.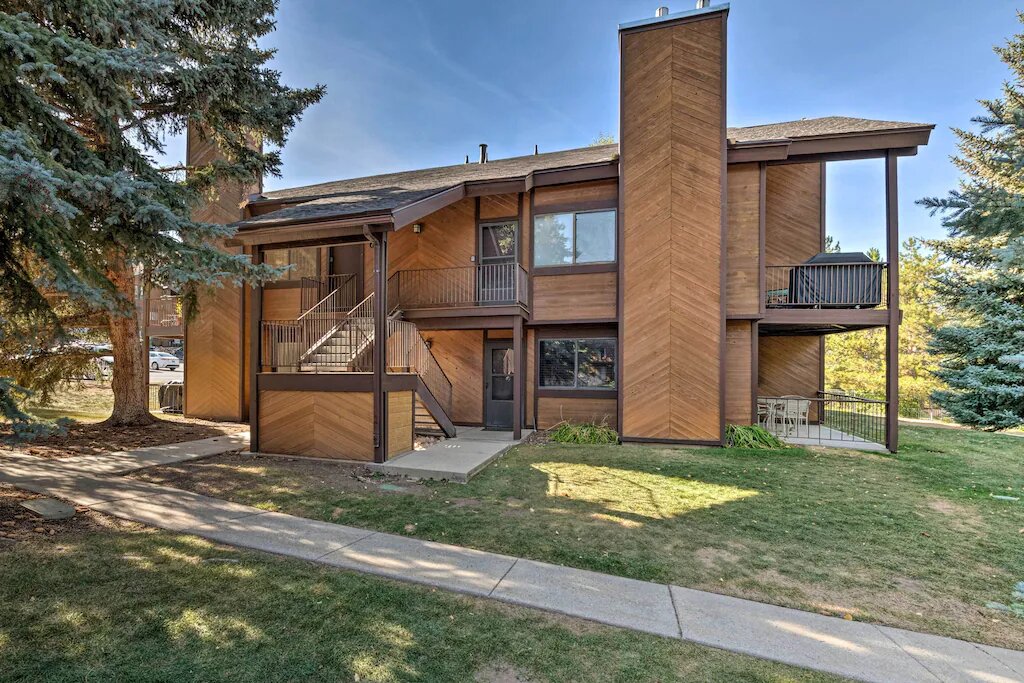 We strive to ensure that all guests and residents follow our regulations to preserve the calming, peaceful atmosphere we offer. For further questions or inquiries, feel free to get in touch with our staff to learn more.